Sennheiser's 75th anniversary promotion
To celebrate 75 years of innovation, Sennheiser offers special offers for selected products all year round. To start with: the Sennheiser e 865 (s), the ideal vocal microphone at the entry level. Get up to 60% off while stocks last!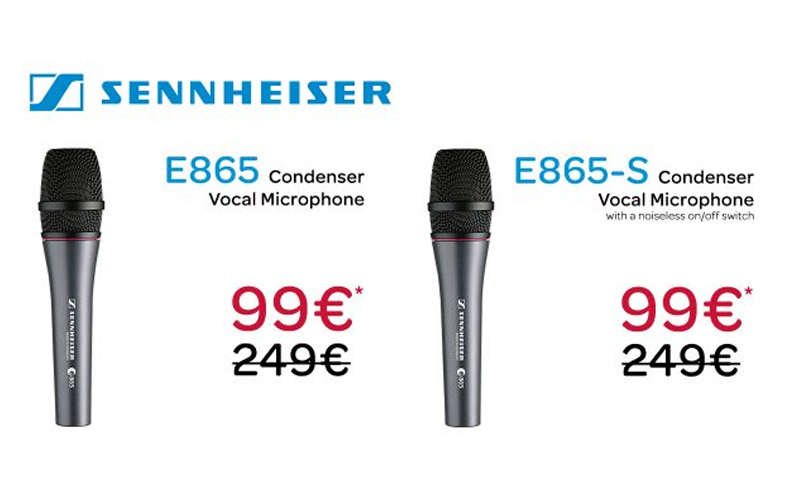 The prices are suggested retail price and ex VAT.
Promotion valid until February 29, 2020 or end of stock.
The evolution e 865 stage microphone is the perfect access point to the condenser class, picks up the finest nuances in sound and delivers a broad dynamic. Whether the singer or speaker is directly in front of the microphone, further away or even a bit off-axis, the natural sound of the e 865 is reliably consistent. This detailed precision sound is combined with the all-metal robustness of the evolution series. The e 865 easily cuts through the mix and can handle high sound pressure levels. The high rejection of noise and excellent feedback rejection make the e 865 a reliable partner for any live audio application.
75-year innovation from Sennheiser
In its anniversary year, Sennheiser offers incredible savings on selected wired microphones, wireless systems and headphones. In many cases, discounts approach 40%, 50% or even more discount on suggested retail price
Sennheiser's 75th anniversary promotion