Together you are stronger
A partner network of renowned manufacturers and top-level brands.
Our approach to choosing partners is always based on quality, loyalty and cooperation. This provides all parties in the distribution chain with the most efficiency and the best return. Investing in long-term relationships with our suppliers is conducive to customer satisfaction. Read below how our partners experience cooperating with Epatra.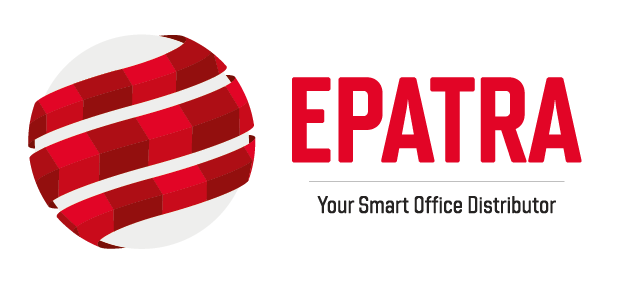 We experience cooperation as very good and pleasant. Short lines of communication and personal attention creates a pleasant relationship and cooperation. In addition, stock management improves greatly upon order so that customers do not miss out on our products.
The cooperation between Legrand AV and Epatra is very good. At Legrand AV, our core values are a building block for everything we do. In recent years, cooperation with Epatra has shown time and again that Epatra, as an organisation, is perfectly in line with our principles.
Epatra is an active and driven business. The team of employees acts fast, is customer-oriented and there is a lot of communication. Requests and opportunities are therefore processed immediately. They think in terms of solutions instead of problems and opportunities instead of threats. Conen enjoys working with the entire team of Epatra.
We have been working together for more than 15 years now and we still like it very much. You can only bridge such a long period of time together if the drive to make it a success comes from both sides and if there is always good mutual communication. This has been the case all these years and still is.
Lenovo and Epatra have a partnership since June 2020, whereby the Lenovo ThinkSmart products and their accessories will be distributed by Epatra in the Benelux. "We are happy with this strategic partnership because the ThinkSmart portfolio perfectly matches Epatra's already advanced portfolio and knowledge. We look forward to a long and successful collaboration. "
The cooperation is based on common values such as quality, reliability and professionalism. Promoting these values ensures that the relationship between Epatra and ProDVX is based on a solid foundation.
The cooperation with Epatra is very good. The DNA of Epatra and Epson has considerable similarities in terms of quality, ambition and reliability. The added value of Epatra lies in the level of knowledge and good accessibility of everyone within the organization. Everything revolves around optimal service, both internally and externally.
Epatra is an organization in which we experience good cooperation on a daily basis. Pleasant communication, focus and accountability is part of the deal, and Epatra meets our expectations very well. We are happy to be able to count on Epatra as a partner in our business."
Having cooperated with Epatra for over a decade, we have formalized our relations in 2019 by signing Epatra as our trusted Benelux subdistributor. The professionalism, technical know-how and understanding of the needs and requirements of the market demonstrated by Epatra team, combined with innovative and state-of-the-art solutions from Sennheiser have proven to be a winning combo.