Epatra as distribution partner Screenbeam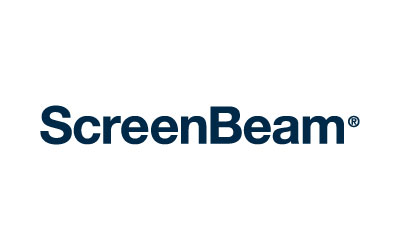 ScreenBeam announces Epatra as latest distribution partner to expand its wireless display and collaboration market presence
SANTA CLARA, CALIF. ScreenBeam Inc., a global leader in wireless display and collaboration solutions, announced today their strategic agreement with Epatra, a leading distributor in professional AV and IT and Global Presence Alliance member. The collaboration will enable Epatra to distribute the new ScreenBeam 1100 4K wireless display and collaboration solution as well as the ScreenBeam 960 throughout the Netherlands, Belgium and Luxemburg regions.
"We are seeing a massive growth in the enterprise market throughout Benelux," said Hans de Blois, General Manager of Distribution for Epatra. "ScreenBeam is an ideal addition to our current product portfolio and will provide our customers with the latest features and benefits in creating a true user-friendly, wireless corporate enterprise environment."
Launched at this year's InfoComm conference, the ScreenBeam 1100 supports native screen mirroring on all major OS platforms so users get an app-free screen sharing experience, regardless of device, that is reliable, secure and user-friendly.
Both employee and guest devices have plenty of options to connect to the room display and wirelessly collaborate through local Wi-Fi mode, industry standard Miracast™, or dual-network infrastructure. By enabling device connection to guest and enterprise networks simultaneously, guests can connect to the Internet for collaboration alongside employee access, while employee devices remain isolated to allow access to enterprise network resources without compromising security.
AGO Miracast™ Ensures Top Reliability and Performance
As Microsoft's co-engineering partner for more than six years, ScreenBeam has been on the front lines of wireless display technology development. Working together, the ScreenBeam and Microsoft engineering teams have continually enhanced and improved the Miracast™ experience with native inking across Office 365 apps, UIBC technology for wireless Windows inking and interactive touch displays, point-to-point and infracast support.
While other wireless display devices that feature Miracast™ functionality operate in an NGO (Negotiated Group Owner) mode, the ScreenBeam 1100 operates in AGO (Autonomous Group Owner) mode. This allows the receiver to separate wireless display traffic on a pre-selected Wi-Fi channel, dramatically improving connectivity and performance. Overall, the ScreenBeam 1100 offers unmatched screen mirroring functionality that can manage today's enterprise challenges and demands.
"As a value-added distributor with more than 18 years in the ProAV industry, Epatra was a natural choice to help us grow our presence in the ProAV industry throughout Benelux," said Mike Ehlenberger, Vice President and General Manager of ScreenBeam. "We look forward to having a successful and long-lasting cooperation with the Epatra team."
About ScreenBeam
ScreenBeam Inc., a leading wireless display and collaboration provider, delivers an app-free screen sharing experience on any modern device to bring intuitive wireless collaboration into any meeting space or classroom. ScreenBeam is Microsoft's co-engineering partner for wireless display enabling wireless Office 365 experiences. ScreenBeam solutions are used as the validation platform for wireless display functionality by companies like Microsoft and leading PC OEM and device companies. Headquartered in Santa Clara, CA, ScreenBeam has offices across the United States, Europe and Asia. To learn more about ScreenBeam, visit https://www.screenbeam.com.
Epatra as distribution partner Screenbeam