Why do business with us?
The people and organization behind Epatra
We preach it – but that's because we really believe in it. Epatra is a service agent. We are fully at the service of our customers. If you're successful, so are we. A unique range of solutions and services with personal guidance, fast and transparent communication, combined with competitive prices, makes the difference for us. Read here how we can help you to make your projects a success.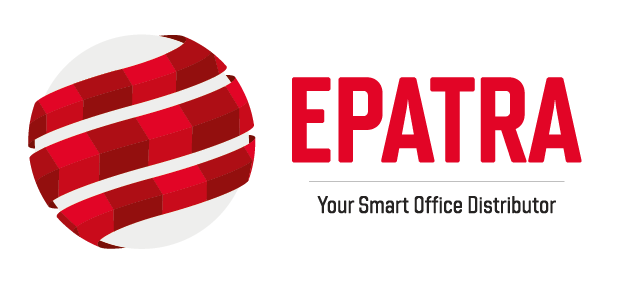 Distributor since 2000

Our foundation is built on distribution. It's in our DNA. We started distributing projectors almost 20 years ago, but have now grown into a specialist in providing a total package of audiovisual and ICT solutions within the business market.
In recent years, we have seen an increasing demand for specialist knowledge. The market is changing and so is our role as a distributor. That is why we have developed into a complete project organisation that does not simply supply the products, but rather engages in cooperation. A service agent!
Evolving with the "business changers"

Over the past two decades, we have seen many developments. Remember the overhead projector? What about composite video? Hypes and trends, that came and went.
But 'business changers' are inevitable, forcing organisations to adapt, such as the further integration of AV and ICT in which, among other things, Wireless Collaboration and Unified Communications are fundamentally changing the way in which we present and collaborate, or "the modern way of working" which creates opportunities for our market to deliver new products and solutions.
We are ready

Would you like to know how Epatra can help your organization to become successful in this dynamic market? Please contact one of us. We are always available. And if you prefer us to come to you, we're happy to come join you to work on solutions together with you!