Room Management: applications and characteristics
Just some of the possibilities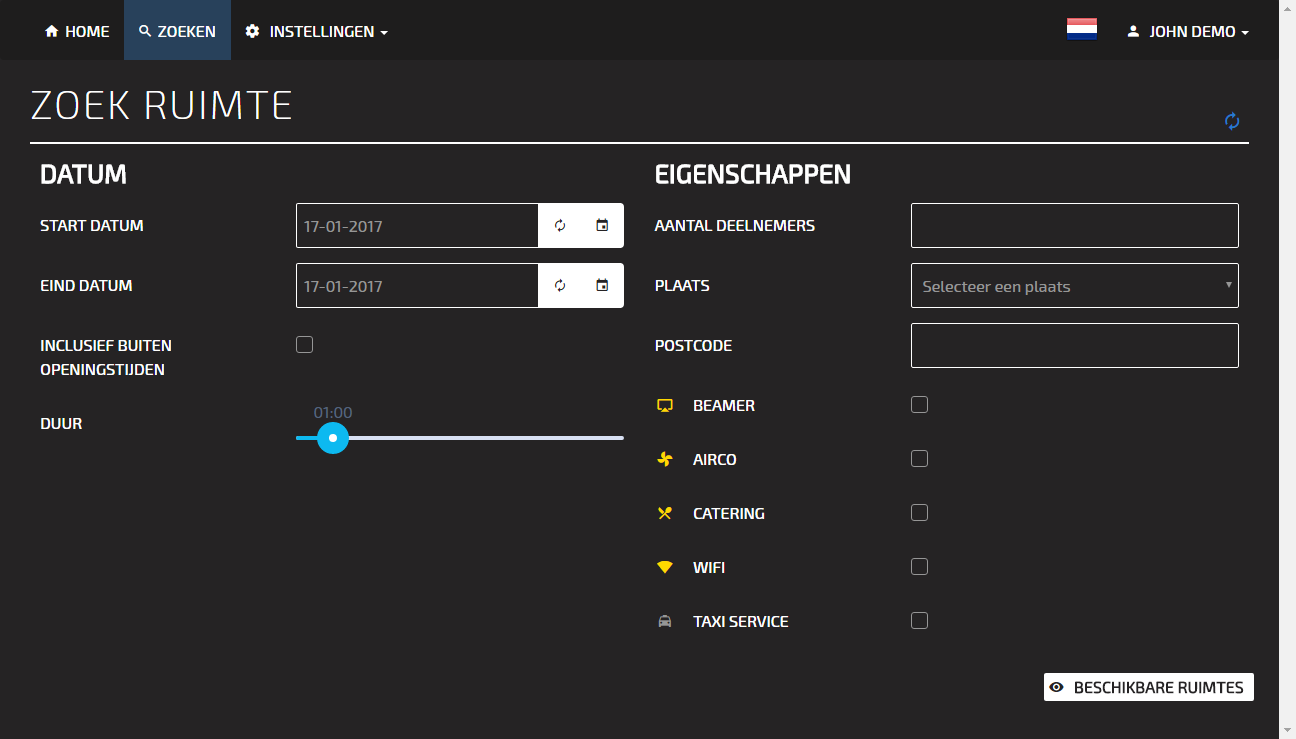 BrightBooking Portal
The BrightBooking Portal is the core of the software. The Portals distinctive feature is the ease in usability for searching and booking. Indicate which period of time a room needs to be reserved, how many people hold the conference and which utilities are needed and, (potentially) on which location the meeting is going to take place. BrightBooking instantly shows the possibilities.
Brightbooking seamlessly blends with existing applications such as Exchange, Outlook and/or Office 365. When a room gets booked, it shows in the room-timetable right away, but also in the personal agendas of all invitees. When the administrator cancels the meeting, it will automatically go out of BrightBooking.
BrightBooking Room Display
On the BrightBooking room display, hanging next to the doorway, anyone can see right away if the room is occupied or not. There are displays with red and green LED lights in the border, so that it prominently shows its status even from a distance. When there is a meeting going on, the room display indicates how much longer that will take place. This way no one will get interrupted during the meeting. When there is more time needed for a meeting and the room is still available, through one click it will get a 30 min.-extension. And if the meeting ends earlier than planned, the room can get vacant again through that same click. Need to report a malfunctioning installation like the aircon or the display inside the room? This can be easily done via the room display. An e-mail will be sent to the specific assistant or department, so that they help out immediately.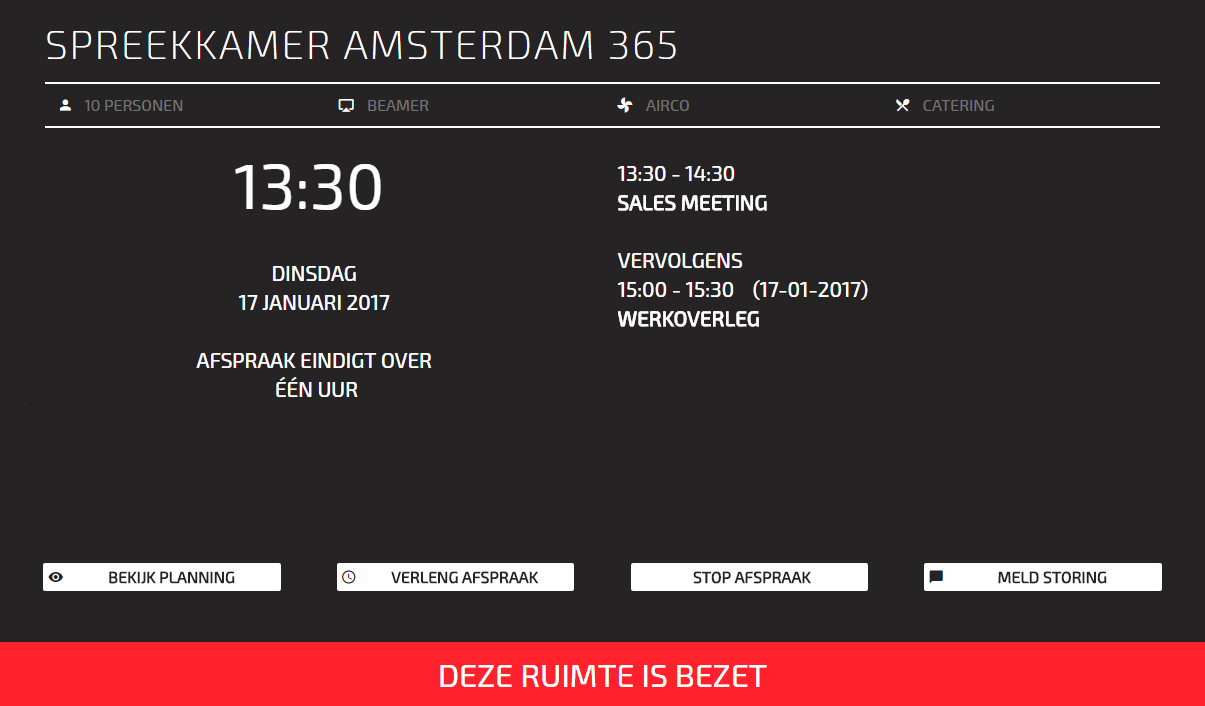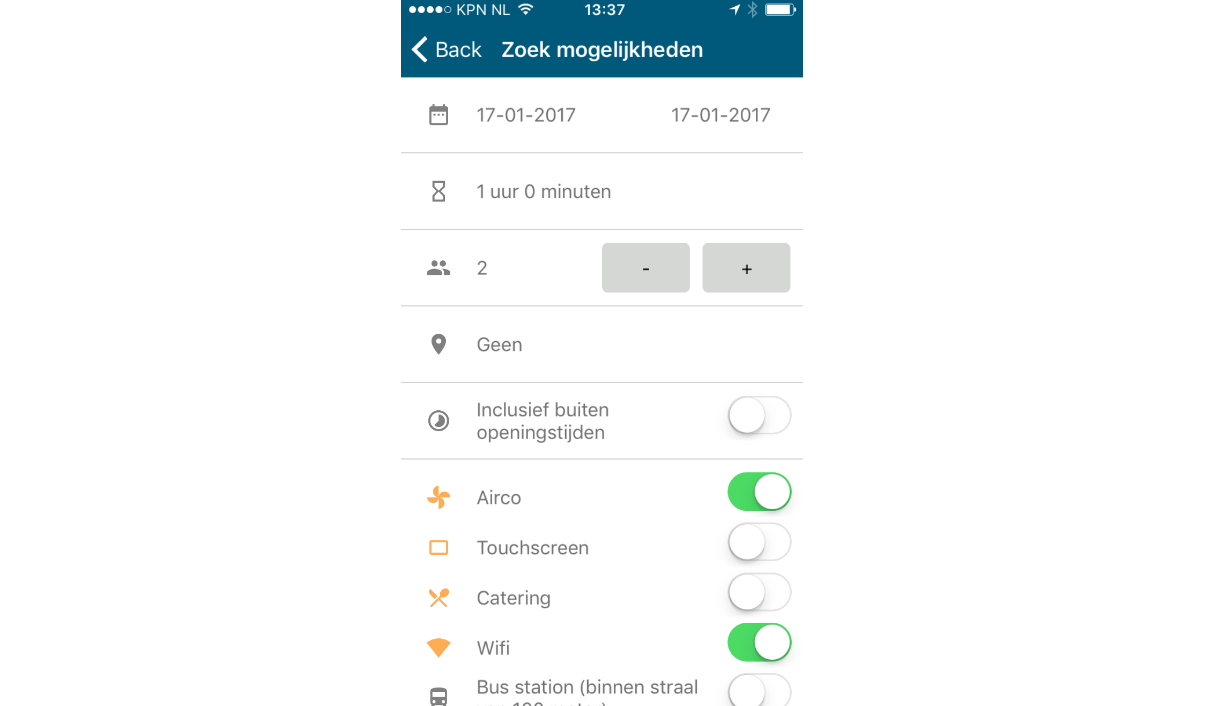 BrightBooking App
Thanks to this unique app BrightBooking can be used anywhere and anytime. Want to book a room in advance, while the administrator is still at home? Want to check the available meeting rooms when you are traveling by train? Or during a meeting itself, you need to extend it for half an hour? With the BrightBooking app this all is like child's play.
BrightBooking WayFinder
hrough the BrightBooking WayFinder you get an explicit overview where the meeting rooms are located throughout the building. This can be very useful for guests coming for the first time at that location. The BrightBooking WayFinder can be integrated in for example our TiC Narrow Casting system, so the information can be enlarged and visible on a screen.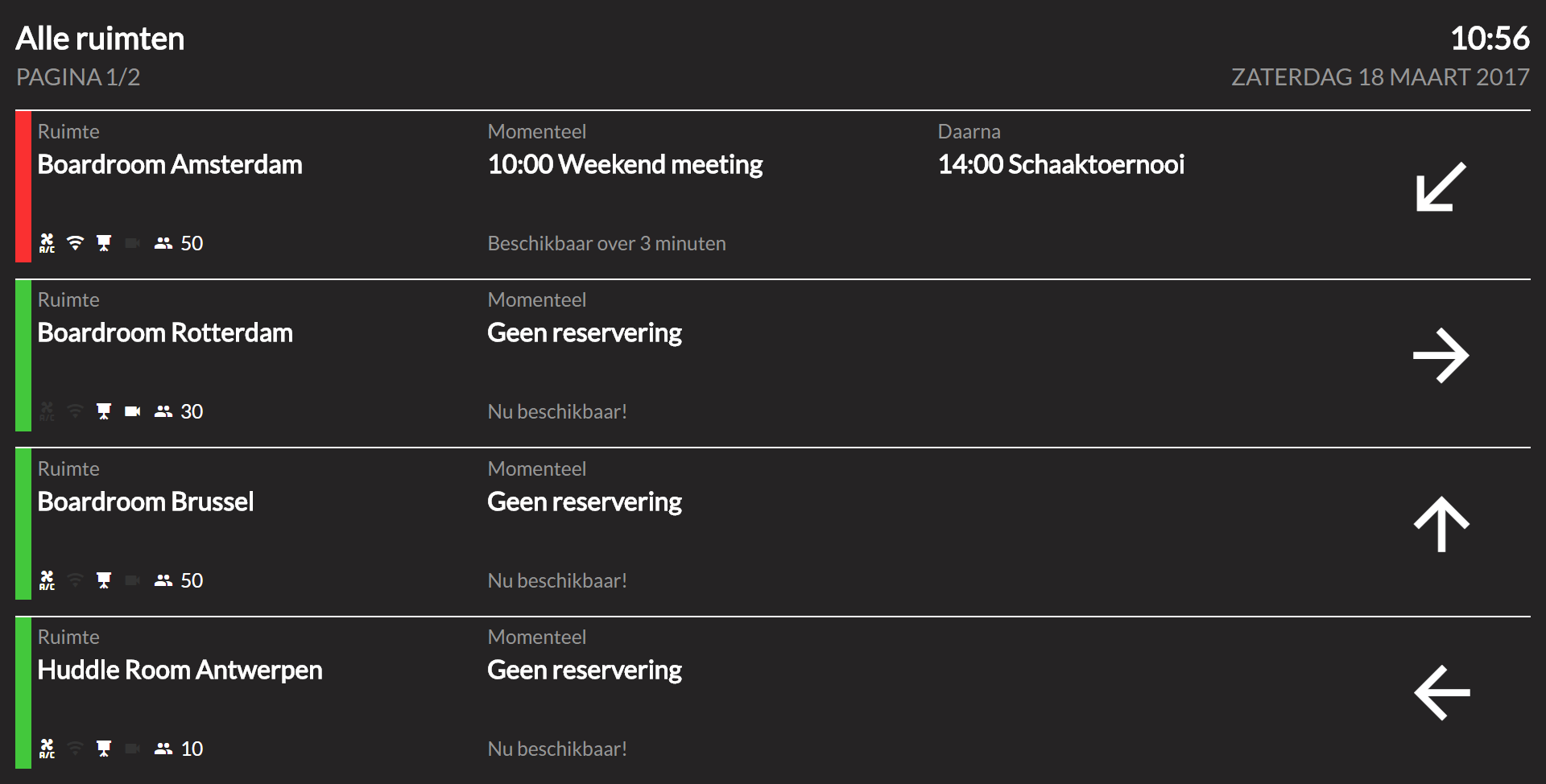 Epatra B.V.
Ohmweg 63
2952 BB Alblasserdam
Netherlands
Tel: +31(0)78 - 68 11 420
E-mail: info@epatra.eu
Website: www.epatra.eu
Epatra B.V.
Spoorstraat 56F
8271 RH IJsselmuiden
Netherlands
Tel: +31(0)78 - 68 11 420
E-mail: info@epatra.eu
Website: www.epatra.eu
Epatra BVBA
Singel 5
2550 Kontich
Belgium
Tel: +32(0)3 - 808 08 35
E-mail: info@epatra.be
Website: www.epatra.be
ACE AV
Bergkällavägen 34
192 79 Sollentuna (Stockholm)
Sweden
Tel: +46 (0)8 - 4463720
E-mail: info@aceav.se
Website: www.aceav.se